Smartest region can perform 12% better
15-10-2018
Despite windows, top intellectuals work indoors in biological darkness. Why do the smartest people forget about their own well-being? Probably because they are unaware. Plants, exercise, clean air, low noise and good food are all known factors contributing to our human health, also during work. But did you know that lighting is also a huge contributing factor? Sparckel, located at High Tech Campus Eindhoven, wants to make people aware again.
By evolution we as humans are used to experience a sunrise, a bright healthy sky, followed by a sundown. This natural rhythm supports our vitality and sleep. But, as "office clerks" we spend most of the day indoors, being exposed to low light levels that are always the same… receiving only 20% of the daylight we would need health wise. The subsequent problems? You feel down, low on energy and you don't sleep as well. The solution? A biodynamic light.
Sparckel introduces the world's first movable plug & play biodynamic light system, which can upgrade your desk to a sustainable healthier working environment. Maarten Voorhuis, CEO of Sparkel: 'You fully recreate the balance between day and night. Giving you more mental sharpness and substantial more energy. And best of all, you'll get a better mood.'
Scientific proof
Sparckel is an innovative product designed and developed to help people at home, during work or in care by effectively using the natural power of light. Voorhuis: 'You will feel the difference receiving a 100% of your daily portion of daylight with Sparckel. It's like comparing work to playing professional sports. All the seemingly small positive changes make a big difference in success.' Recent healthy offices research by University of Twente indicates a +12% improved performance.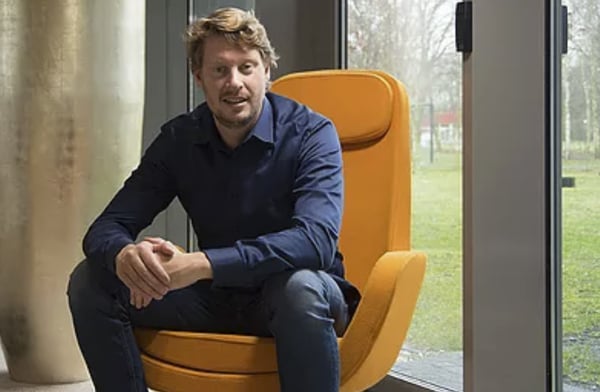 Maarten Voorhuis, CEO of Sparckel
Plug and play
Voorhuis thinks every company can benefit from their invention: 'Sparckel is elegantly designed and easy to use. In fact, it's so easy to implement you can do it independently. No need for installers, architects or complex projects. Without the expensive need of breaking into the ceiling where lighting normally is situated. You can invest in your health and productivity today, getting all benefits on your desk.'
Maarten Voorhuis
Sparckel